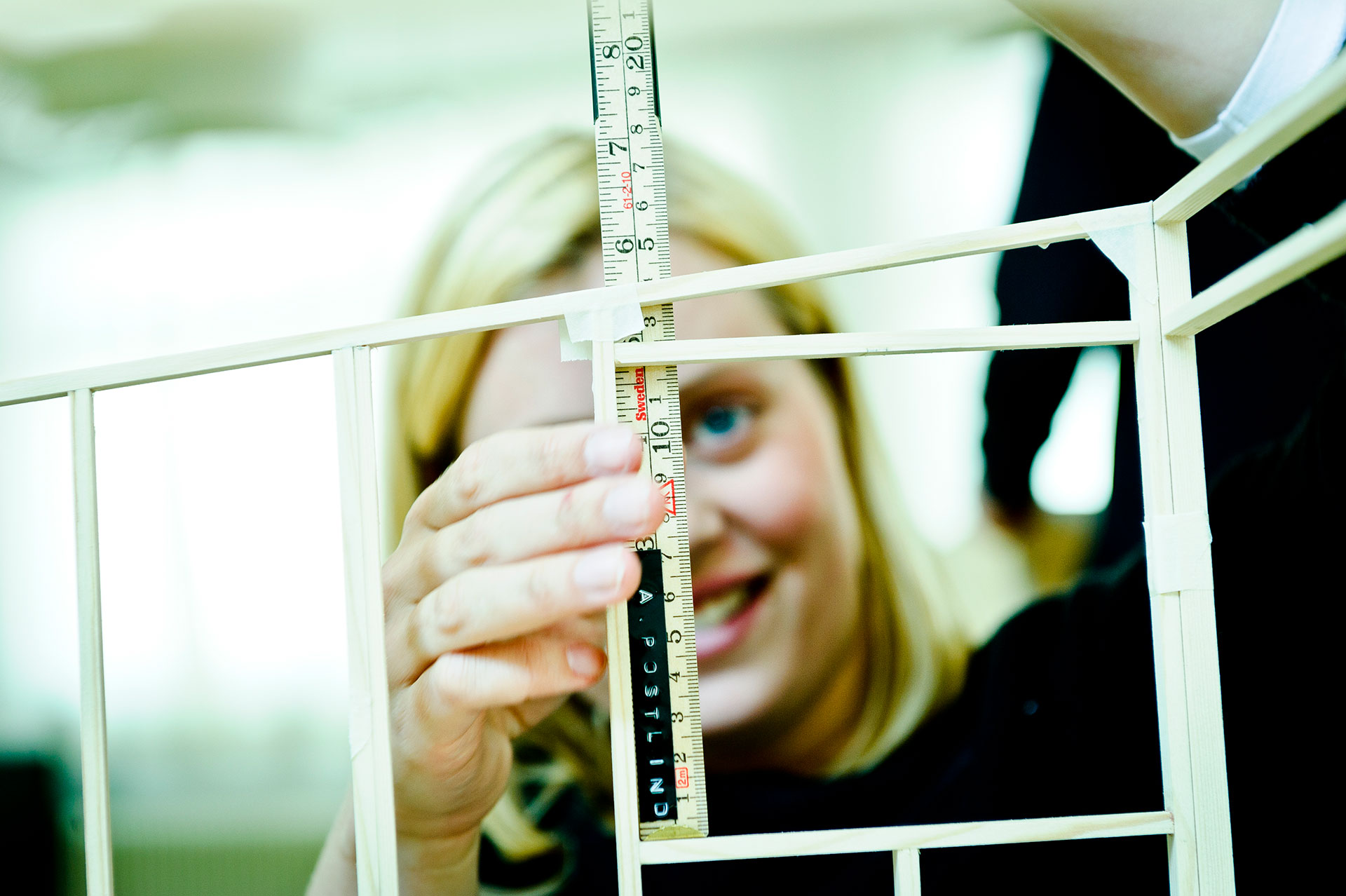 Welcome to the School of Architecture
The School of Architecture at Lund University offers a five-year Architecture programme (in Swedish) and 3 English-taught Master's programmes.
The School of Architecture produces creative architects with the ability to identify and address problems within the field of architecture and built environment.
The programmes are both artistic and academic and provide comprehensive training in dealing with spatial design problems and theoretical issues. In recent years the profession has been further expanded, with examples of architects who work on product development in industry or on business development. All programmes are characterised by a clear society-oriented perspective and have sustainability in focus.


The most outstanding aspect of the School of Architecture is its international contacts.
International guest lecturers regularly visit and we have students from all over the world, giving greater breadth and new perspectives to the programme. Our students are constantly encouraged to think outside the box to come up with fresh and ecological ideas.